Room cleaning/maintenance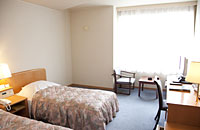 Customers staying more than one night
To make a conscious effort to be environmentally friendly, Hotel Miyuki asks its customers to not request room cleaning (washing of sheets, towels, etc.) when staying with us for more than one night.
* As a token of our appreciation, we would like to offer bottled mineral water to those who comply.
Internet accessibility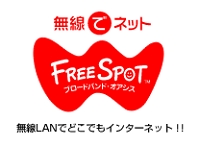 All rooms can access the internet via wifi (free of charge)
Computers and smart phones with wireless LAN 11a-11b/g capabilities can connect for free.
Just by connecting this device to your computer, you can easily enjoy the benefits of the internet without using a long cable. Even those unfamiliar with wireless internet can utilize this device ease.
BUFFALO product site